Amazing Explorers Inspires Children to Excellence
At Amazing Explorers, it's never too early for children to develop a genuine passion for learning. Recent studies have shown that the first five years of a child's life are the most impressionable, and that the study habits and interests developed during these early years can set the tone for their later education, as well as their career.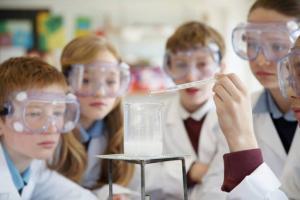 Setting the Standard for Success
Amazing Explorers offers a unique curriculum that even the youngest children love. Through hands-on learning supervised by highly trained educators, children can develop an interest in learning that can be sustained throughout their education career and beyond.
Testimonials
President / Central Florida STEM Council
It's very rewarding to watch our ideas and vision come to life right here in Seminole County and to see what the future holds for STEM at Amazing Explorers."
"It's a perfect fit to have this unique, next generation preschool right in our backyard, focused on providing our youngest citizens with the tools and foundation needed to guide us into the future."
Chief Learning Officer / Amazing Explorers Academy
"This is a place where teachers value children (21st century learners) and promote group learning and exploration..."
Take a Tour
Our Learning philosophy was designed for the 21st century learner and inspired by educational approaches around the world including the Reggio Emilia approach, Project Based Learning and the STEAM Investigation model in Early Learning Education.   A place where teachers facilitate learning, value the child and all adults are partners in the power of group learning.
Franchise
Are you open to an amazing business?
Become the Chief Amazing Officer of your own academy. Inspire, connect, and engage the great minds of the 21st century!.